Funding Advantages
Fixed, monthly repayment terms for easy budgeting

Often the best rates and terms

Bank does not dictate use of funds

Retain control of your business

Interest may be deducted from taxes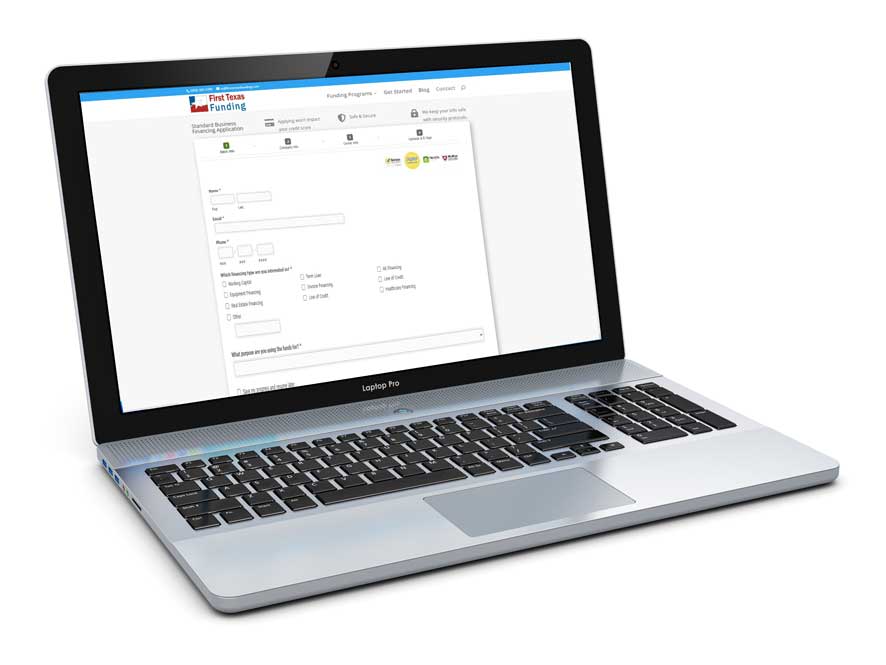 "Terms loans are often the most attractive type of loan for businesses big and small."
How do term loans benefit a business?
Grow your business with term loans
Opting for a bank term loan is an expedient method to obtain supplementary funding, without the need to wait for your business to yield big profits to finance expansion autonomously. By securing a loan, you can execute your business plan promptly and seize any commercial openings that arise, leading to faster and better development.
Despite the application process that can last for several weeks, or even months, seeking approval for a bank loan remains a pragmatic approach for raising capital to expand your enterprise.
As the owner of your company, you retain complete authority over its actions and decisions.
Small business owners can benefit greatly from term loans as they can access funds to improve their cash flow without having to relinquish control of their company. This is a significant advantage that sets bank loans apart from other types of business loans.
Equity finance is among the financing alternatives that involve the sale of company shares to investors in exchange for prompt funding. When you opt for this type of financing, you will have to distribute profits with the investors while they remain stakeholders in your business. In contrast, a small business loan is a temporary solution whereby you will not have any further obligation to the lender once you've completed repayment.
Reputation from Lender
Banks are unique from other lending alternatives, which is their well-known title and respected prestige. Small businesses may opt to request a loan from a bank due to its enduring recognition and the assurance they believe it provides. Other lenders may look at a loan from a bank as a signal that your business is worthy of lending to.
As online lenders gain popularity and acceptance as a source of funding, the perception that traditional brick-and-mortar banks are a safer bet than newer, online-only lenders may be losing relevance.
No interference from the bank
Small business loans offer another facet of advantage whereby banks won't intervene or limit how you use the proceeds, as long as you're making timely repayments.
Optimal lending rates
In comparison to other online lenders, a small business bank loan may offer better interest rates. If you require funding for a longer period, a bank loan is generally a more economical option than utilizing an overdraft, credit card, or personal loan. 
Banks can be a wallet-friendly solution for businesses that possess strong credit scores and favorable financial records. If your enterprise is well-established and prosperous, the risk banks encounter is reduced, leading to increased chances of approval and lower interest rates.
A beneficial aspect of acquiring a bank loan to fund your small business is that you can deduct the interest paid on the loan repayments from your taxes.
Let's Start a Conversation