Funding Advantages
Debt-free

Fast approval

Fast funding (same-day available)

Flexible limits (factor as much or as little as you like)

Approval based on creditworthiness of business' customers

Small-business owners and startups qualify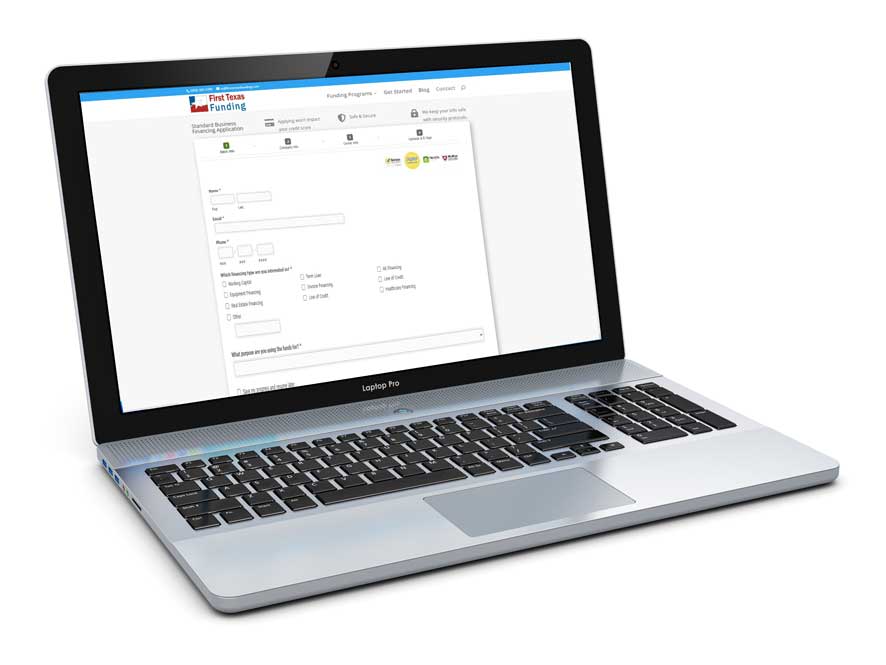 "Invoice Factoring can be a fast, convenient way to get access to cash for your business."
With invoice factoring, a business can quickly turn their outstanding invoices into cash without waiting for the payment deadline. This is done by selling the invoices to a factoring service provider who pays the company immediately for a fee. As a result, the business can enjoy a steady cash flow without worrying about the payment delays.
The company can breathe a sigh of relief with the factoring service provider taking over the responsibility of collecting payments from its customers. The company is now free from the concern of collecting payments.
Comparing invoice financing and invoice factoring
Both invoice financing and invoice factoring operate on similar principles. In the case of factoring, a business hands over its outstanding customer invoices to a third-party provider, who assumes the responsibility of collecting payment from the parties who owe the debts.
Invoice financing involves the immediate transfer of the invoice amount from a service provider to the company, for a charge. Subsequently, upon receiving payment from the customer, the company is obligated to reimburse the same amount to the service provider. This form of financing involves a third party extending credit to the company.
Comparing invoice factoring and invoice discounting
Invoice discounting involves securing a cash advance from a third party, which is typically not equivalent to the full invoice amount. When the customer eventually pays off the invoice, the service provider gets the full amount and then reimburses the remaining balance to the company. This approach facilitates stable cash flow for the company.
Advantages of Invoice Factoring
Invoice factoring enables a business to have a more calculable cash flow, which facilitates better investment planning and efficient distribution of funds within the organization.

It's no longer necessary for companies to handle their own receivables management and track down unpaid invoices since the service provider takes care of it.

Invoice factoring is known to be a more cost-effective option compared to acquiring a loan from a bank, and businesses tend to find it less complicated to finalize an agreement for factoring than for a loan.
Small enterprises can utilize invoice factoring as a financing solution
Determining the viability of utilizing invoice factoring services for small businesses relies on several factors. The issue of fees arises and the company should evaluate if it can sustain the cost of factoring, which entails sacrificing a portion of their revenue. This is feasible if the business possesses a sound operational strategy.
Factoring services are generally limited to catering to businesses in the B2B sector. This means that companies that primarily serve individual customers may not be eligible for factoring services.
What is the expense involved in factoring invoices?
A company with greater accounts receivable is subject to reduced factoring charges. Service providers levy factoring fees, commonly known as factoring rates, which generally vary between 0.5% to 5% of accounts receivable and are monthly or annually paid by the company.
Let's Start a Conversation